R-SYS Ltd. is a middle-sized private company engaged in the development and production of innovative IT solutions for aerospace, defence and security industry. R-SYS product line consists of SW solutions in various domains such as ATM, Surveillance Data Processing, Aeronautical Information Management, Digital Audio, Video & Data Recording Systems, and Geographical Information Systems (GIS).
R-SYS Ltd. has offices throughout Slovakia, thus allowing its distributed product team to respond more effectively to customer's needs. R-SYS corporate seat is in Trenčín with branch offices in Bratislava, Košice, Zvolen and Liptovský Mikuláš. R-SYS organizational structure reflects the corporate strategy and its targets, and as such belongs to project-oriented organizations. R-SYS management and their team of highly skilled IT developers and testers with solid expertise in management, planning and execution of development projects guarantee the quality of the final product, and offer a flexible approach and fast response to the customer's specific needs.
Projects delivered by R-SYS Ltd cover all processes and services starting from customer's requirements analysis through HW/SW selection and design specification, implementation, testing and deployment, up to personnel training and after-sale product support. To date, R-SYS SW team has gained considerable experience in having successfully executed projects not only for Slovak customers but also for our neighbours in Central Europe, or customers in the Middle East and Asia.
Company R-SYS Ltd. also works as a linked third party under Public Private Partnership agreement for Slovak Air National Service Provider, company LPS and B4 Consortium in several SESAR Joint Undertaking (JU) projects. The core of R-SYS activities are projects oriented to Airport Safety Nets, Total Airport Management, Remote Tower operations and Flight Information Services for low traffic density areas and airports and General Aviation environment. R-SYS contributes to these common activities by providing operational assets, first hand expertise, testing and validations.
In spring 2016 the company ERA a.s., has become the majority owner of the company R-SYS Ltd. Click here to know more about ERA solutions.
The company has been granted a certification of Quality Management System in compliance with  EN ISO 9001:2008 and EN ISO 14001:2004 issued by SGS-Société Générale de Surveillance SA, and it holds the Facility Security Clearance Certificate issued by National Security Authority of the Slovak Republic.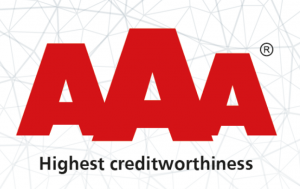 Our Headquarters:
R-SYS s.r.o.
Rybárska 7389
911 01 TRENČÍN
SLOVENSKÁ REPUBLIKA
Tel: +421 32 7433 695
Fax: +421 32 7433 695
Uložiť
Uložiť
Uložiť