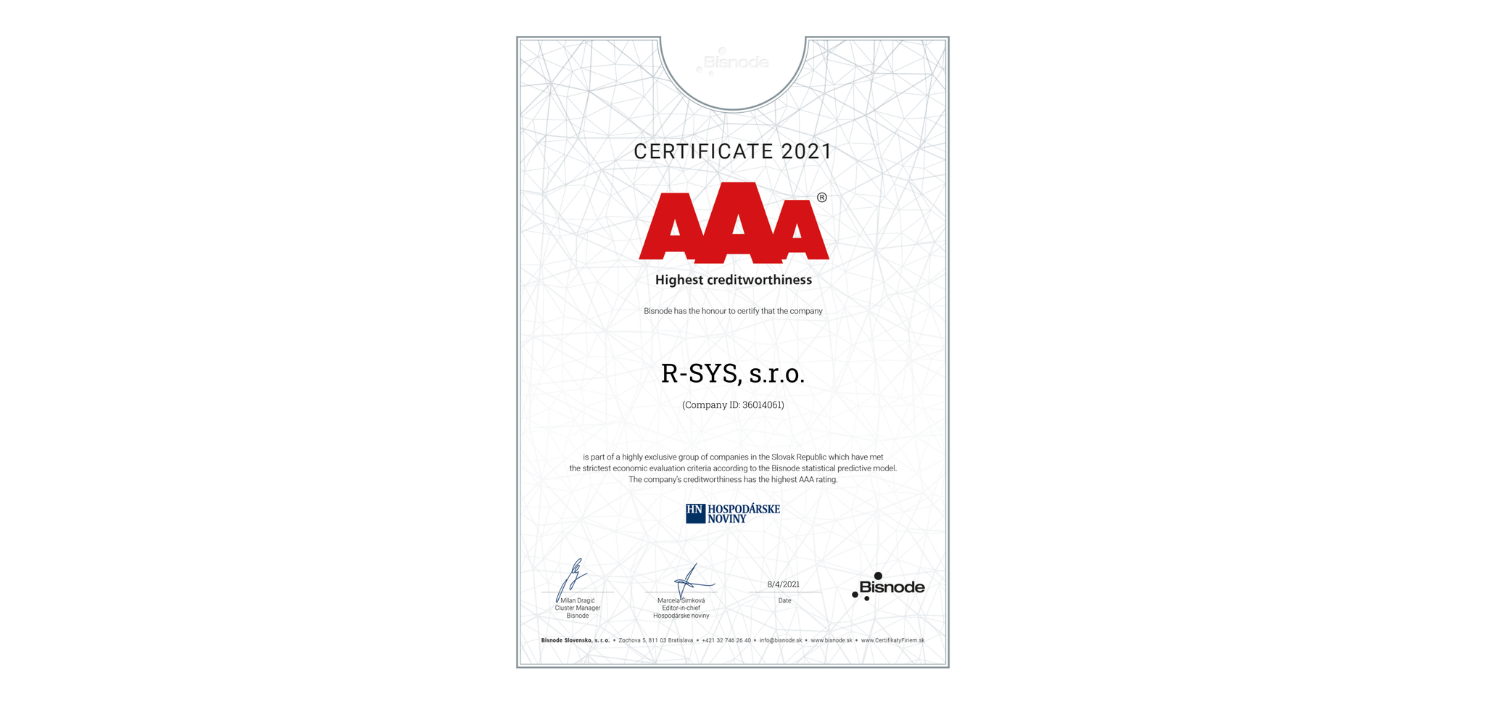 R-SYS again top rated by Bisnode D&B
R-SYS s.r.o. again received the prestigious AAA rating certificate from the company Bisnode (Dun & Bradstreet), which ranked it among 0.09% of the most trusted economic entities in Slovakia. Acquisition of Bisnode AAA scoring is conditioned by good economic results, salary index and low risk of company bankruptcy. The R-SYS met the strictest criteria of economic evaluation according to the statistical predictive model Bisnode, which confirmed that it is a reliable and stable business partner not only in Slovakia but also abroad.
About the Bisnode certificate
The Bisnode certificate is issued in three grades A, AA, AAA. The company that obtains the certificate is considered serious and stable in terms of business cooperation and management of funds. The A-AAA rating will be obtained by 10% of economic entities operating in Slovakia, while the highest AAA rating can be obtained by a maximum of 0.09% of the highest quality companies.
The history of the AAA company's credibility appreciation dates back to 1908. Thanks to its international reach, it is especially suitable for companies with business partners not only from Slovakia, but also from all over the Europe.