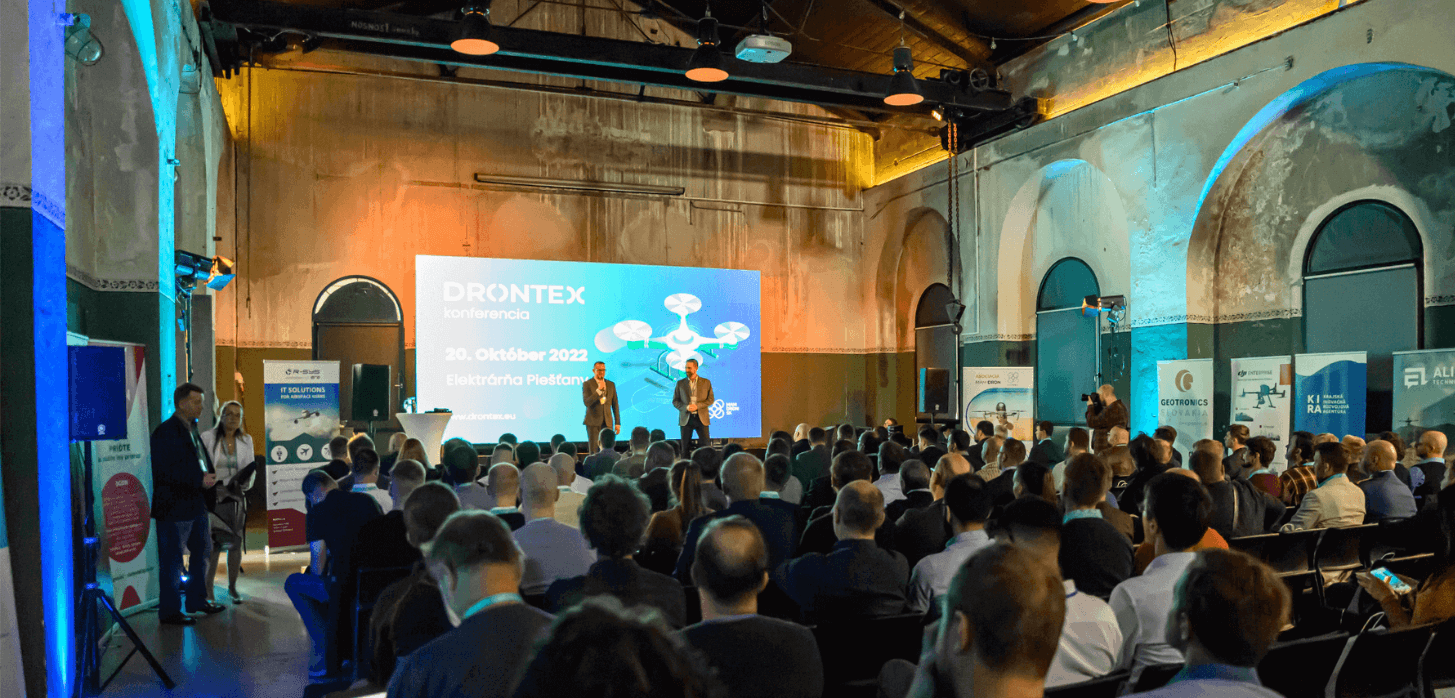 R-SYS as the main partner of the DRONTEX 2022 Conference
Our company R-SYS,s.r.o. has been actively cooperating for a long time with the Mám Dron Association on the development and operation of the MamDron information system, which is being used as a mobile application by almost 3,000 drone pilots in the Slovak Republic. Our common activities also resulted in the cooperation on the DRONTEX Conference that was held on the 20th of October 2022 in Piešťany as the first professional event of its kind in Slovakia, and offered to its 150 participants 30 presentations and speeches of experts in umnanned aircraft technologies including the experts from EASA and GUTMA.
Besides the assistance R-SYS provided in the preparation of the conference programme, our CEO Ing. Marek Náhlik addressed the audience in the session Management of Unmanned Aerial Operations, where he introduced the prospects of autonomous air transport in the context of solutions developed by our company. The management of unmanned aerial operations is one of the topics covered by R-SYS as a part of the IXO System, which has been successfully deployed in various modifications in several European countries.